Reading Time:
2
minutes
A part of being the person who hustles different is ensuring that you make the most of your time every day. It's about being productive, NOT BUSY. Real hustlers have schedules and they know what they need to do and by when. They set goals for themselves and they stick to the tasks they set every day to reach those goals. It just has to be done if you aspire to be successful in your business, at work, or at school.
So what makes it sooooo difficult for people to stick to their daily plans?

The answer is actually quite simple.
Cell Phone Distractions…
The vibration when you get a new text message, the ding to let you know that your friend responded to your post on Facebook, or your phone lighting up for an Instagram like…all distractions. We tell ourselves that we'll only be consumed by this distraction for 5 minutes and suddenly 40 minutes has passed. Say this hasn't happened to you and I may assume you aren't telling the truth!
Don't believe your phone is that much of a distraction? Try downloading one of these mobile applications (how distracting, right?) to see how much time you spend on your phone and what you spend that time doing:
Apps To Help Combat Phone Distractions
Rescue Time – This app can be used on your phone or computer. It tracks the amount of time you spend on websites and apps and then provides you a detailed report about your activity. There is a free version available for download on iOS and Google Play.
Moment – This is a FREE iOS app that tracks just how much you use your iPhone and iPad each day. You can set daily limits and it will alert you when you've gone over the limit.
Forest – This app has an interesting concept that can give you a sense of achievement and responsibility when you decide to stay away from your phone. While in the app, the user has to plant a seed in the forest and the only way that the tree will grow is if you DON'T leave the app to check on other stuff. If you leave the app the tree will wither away! Every tree represents your focused time. What's your forest look like? Download on iOS and Google Play!
Have you tried any of these productivity apps before? If so, did you find it helpful?
Keep in mind: The goal is not to keep you away from your phone, as I need my phone to communicate with my clients. However, THE GOAL IS to monitor your activities to determine if you are using your time wisely. Who knows, maybe you actually have time to go to the gym or meal prep if you cut back time on phone distractions.
---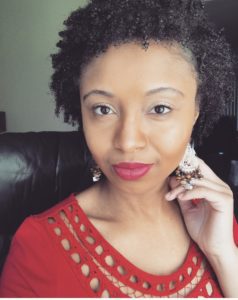 Book A Free 15 Minute Consultation with Jessica!
Learn More About How to Maximize Your Time + Money