Reading Time:
1
minute
Jessica understands what it's like to be a busy professional. Meeting the demands of work, school, and family can sometimes be more overwhelming than people like to admit. The phrase, "I wish I could be two places at once" became a very common one for her.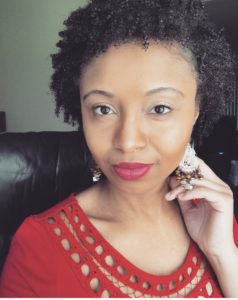 It was then that she realized it was imperative that a solution was sought. People deserve a little more time to do the things that they like and a peace of mind knowing that someone else is handling it. This is why Imperative Concierge Services, LLC was created.
In Jessica's free time, she enjoys reading, traveling, trying new restaurants, shopping, and being around family & friends.
Jessica obtained her undergraduate degree in Health Administration with a minor in Gerontology (Aging Studies) at Eastern Michigan University. She also completed her Master of Public Health degree with a concentration in Public Health Informatics from Michigan State University (Go Spartans!).
If you'd like to learn more about Jessica and her professional background, please take a look at her LinkedIn Page.
If you need to reach Jessica directly please feel free to email her at jessicat@imperativeconcierge.com.
To partner with those who believe in living a lifestyle where they flourish unapologetically by nurturing their mind, body, and spirit.
To serve our clients with outstanding lifestyle management solutions that will improve their quality of life and provide them with more time to do what they enjoy.
Hospitality – At Imperative Concierge Services, we are all about community, family, and relationships. We enjoy making our clients feel right at home with our friendly and courteous service. We want to provide you with the attention that you so rightfully deserve at every opportunity we get.
Trust – We value the trust you instill in us and we take your privacy very seriously at Imperative Concierge Services. We assure you that we will not provide your information to third parties and any information you provide us with will be kept confidential.
Lifestyle Management Solutions
98%
Top Notch Professionalism
98%